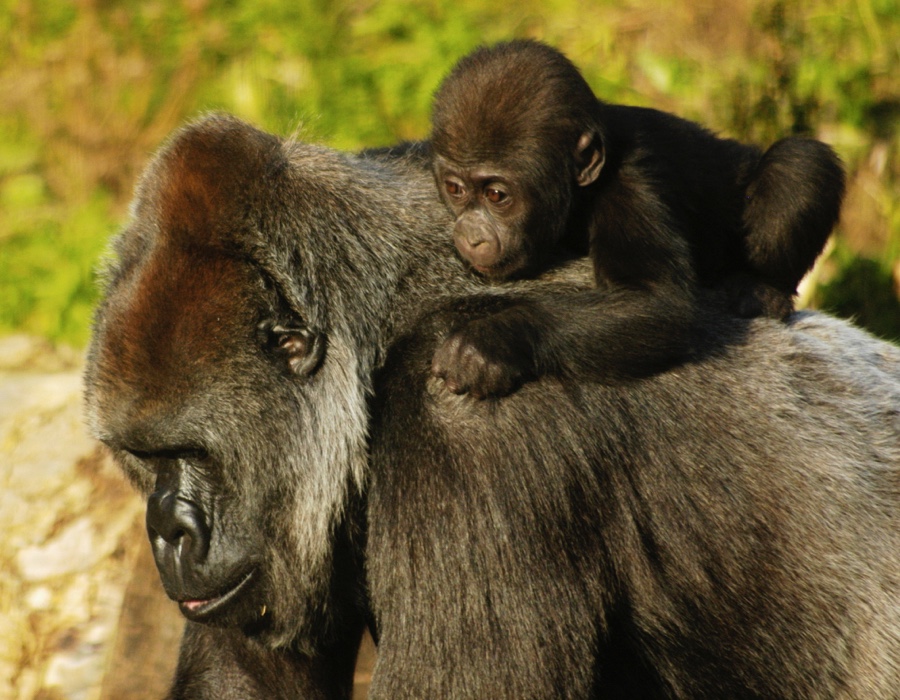 Mountain Gorilla Facts
The mountain gorilla is a subspecies of the eastern gorilla and is a large strong ape that lives on the volcanic slopes of Africa with few natural predators.
Mountain gorillas live in groups of up to 30. The group, or troop, is led by a single alpha male called an older silverback.
Mountain gorillas are extremely strong animals but also very shy. When they feel threatened they can be aggressive and beat their chests. Leaders of the group will charge at any threat whilst mothers are prepared to fight to the death in order to protect their young.
A fully grown male adult mountain gorilla can weigh up to 180 kilograms whilst females weigh about half that or 90 kilograms.
Mountain gorillas share 98% of their DNA with human beings.