Lions Rescued From Ukraine
Posted on July 19th 2022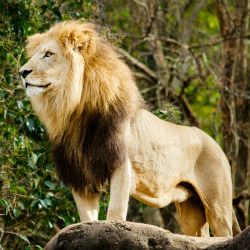 An organisation called Warriors of Wildlife has come to the rescue of a pride of nine lions trapped in the Bio Park Zoo, in Odessa, Ukraine. The rescue has been labelled the largest big cat rescue from an active war zone.
Danger of being in a war zone
Animals Australia funded the mission to extract the lions. The war in Ukraine has been devastating for people but also for animals. The pride of lions faced both the danger of being in a war zone but also the likely prospect of starving had they not been extracted. It is a shame that it took a war to lead to the lions freedom but ultimately they will be better off for it.
Timing was critical
As there were no visitors to the Bio Park in Odessa there were dwindling funds to feed the animals, therefore it was crucial they were moved. For now they are temporarily staying in a zoo in Romania.
New start in South Africa
However, in September they will be moved to the Simbonga Sanctuary in the Eastern Cape of South Africa.
Lionel de Lange is the found and Director of Warriors of Wildlife (WOW). So far he has rescued 39 lions, 13 bears, a wolf and a monkey from Ukraine. He has been rescuing, relocating, and caring for abused wild animals in Ukraine since he founded Warrior of Wildlife in 2014.